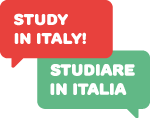 Studiare in Italia is an Italian company founded in 2009 with offices in Russia and Kazakhstan.
We organize the world's largest fair of Italian education called "Учись в Италии! Studiare in Italia!". The fair is held annually in Russia, Kazakhstan, and Azerbaijan.
We are a team of professionals who help students to enroll in Italian universities.
For more than 10 years we provide the full range of services, in close cooperation with the Italian Consulate, to ensure the most comfortable educational process in Italy for our clients.
Please, feel free to contact us for detailed information about public and private universities, schools, and academies in Italy!
We are the official representative of the leading educational institutions in Italy
We help you choose the suitable educational program and go through the admission procedure
We assist with apostille and legalization of educational documents
We help with the student visa procedure
We offer consultations on obtaining the residence permit for students
We help to collect documents for scholarship
We help to find a suitable accommodation in Italy
We know all the intricacies of Italian education and will make your enrollment and relocation to Italy comfortable and easy!
We will be happy to meet you at one of our offices, answer your questions by phone, email, WhatsApp, or social media.
Additional information: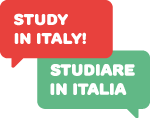 Contacts
Moscow and other regions of Russia:
Business center «Sibirskiy Alyans», office 503
Letnikovskaya st., 16, Moscow 115114 Russia
---
Saint-Petersburg
---
Business Center «Altyn Zaman»
Kazakhstan, Almaty, Seifullin str, 498, office 306A
---
With the support: